Play Conejo was created in 2012 as part of the Conejo Recreation & Park District's 50th Anniversary to provide volunteer, charitable, and financial support for public park facilities and recreation programs which benefit Conejo Valley residents.  Play Conejo will raise funds to help the District maintain quality parks and offer diverse and affordable recreation programs.  Park improvements have primarily been funded by fees on new residential development.  As new housing projects in the Conejo Valley slow to a trickle, so too do funds available for park improvements.  Through grants and charitable contributions, Play Conejo will help the Conejo Recreation and Park District provide funding for park improvements like new playground equipment, restrooms, walking paths, and refreshed landscaping. Play Conejo also supports a scholarship program to place children with limited means into recreation programs.  Kids who exercise and are engaged in their community are more likely to be healthy and grow into productive, contributing members of society.  Your generous contribution to Play Conejo will help place a child into a recreation program and improve your local parks. Businesses and individuals donating $500 or more receive special recognition by having their names appear on banners posted at various CRPD events and in the District's recreation program guides. DONATE NOW
Play Conejo is currently helping raise funds to create a special playground at Old Meadows Park – the home of Conejo Recreation and Park District's award-winning Therapeutic Recreation Unit. This playground is designed to be inclusive and welcoming – especially for kids with special needs. It has unique play equipment and is designed so kids of all abilities have the chance to play together - while giving parents an opportunity to relax, interact and fortify friendships. We have already raised nearly $300,000 through the generous support from the County of Ventura, City of Thousand Oaks, the Rotary Clubs and many others… but we must still raise nearly $200,000 for the entire playground.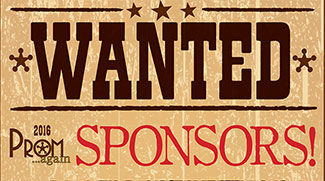 NEW! PROM AGAIN - Play Conejo invites you to participate as a table sponsor at its second annual fundraising event. On April 30, 2016, the adults are taking over the Teen Center and holding "Prom… Again". This year, the theme is "The Wild, Wild West" and if it is anything like last year, you won't want to miss it!